Would you like to be on El Toro's MUN Board? Please look through the job descriptions in the Board Application and turn it in by April 20. Some are elected positions, while others are advisor appointed, so it is imperative to make your application as great as possible!
Board Application
To type your application, ​click "File", then "Make a Copy" to have an editable version of the application.
Please remember to PRINT 3 COPIES of your application. Thank you!
​
Advisor Appointed Positions:
Secretary General
Deputy General
USG of Staff
USG of Food and Facilities

Elected Positions:​​
Dais Trainer
USG of Documents/OPI in Training
USG of Technology and Communications
Head Novice Trainer

​Here is the timeline for Board Applications, Interviews, and Elections:
​Application Due Date: April 20, 2018 (Friday)
​
Interviews are in Dr. Anderson's room, room 505
Interviews: April 23 to April 27, 2018 during lunch
Secretary General: Monday, April 23, 2018
Deputy General: Tuesday, April 24, 2018
USG of Staff: Wednesday, April 25, 2018
USG of Food and Facilities: Thursday, April 26, 2018
​Filming will be in Ms. Maguire's room, room 512
Candidate Video Recordings: April 24 and 25 during lunch

Voting: April 30, 2018
Slate Posted: May 1, 2018
Powered by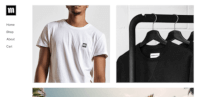 Create your own unique website with customizable templates.