Dais Application
Would you like to be a chair or judge for El Toro's MUN Conference? Fill out the Dais Application and turn it in by May 25, 2018 in class to be part of the dais for our home novice conference.
***We highly encourage our advanced delegates to take part in this amazing opportunity!
​
If you would like to be a dais member for our 2018 El Toro Novice Conference, please fill out the application below.
Due May 25, 2018 in class.
Powered by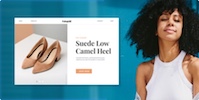 Create your own unique website with customizable templates.